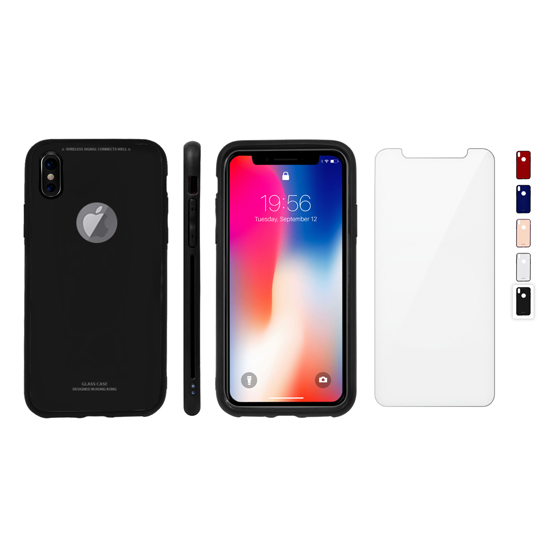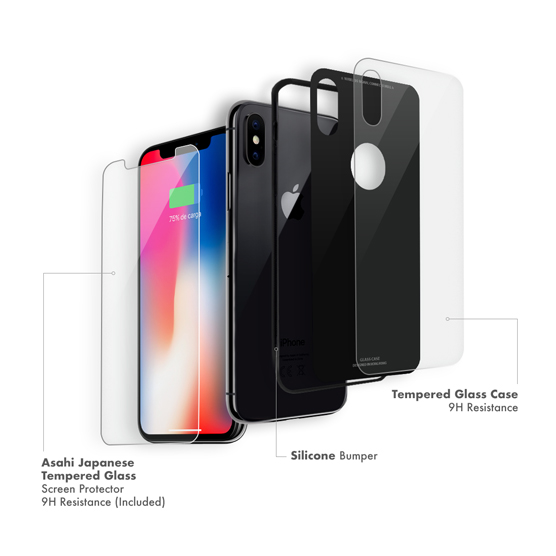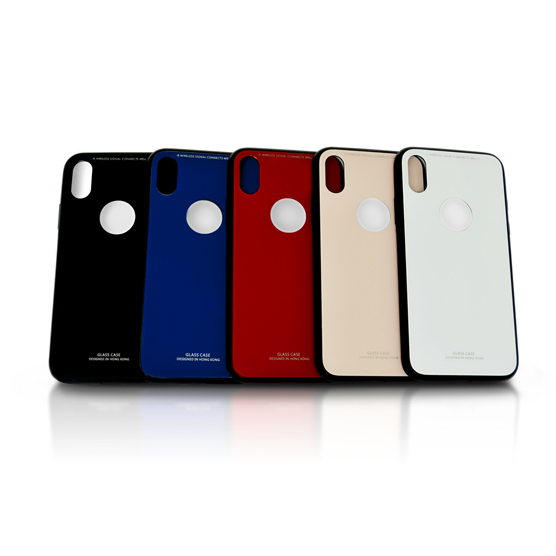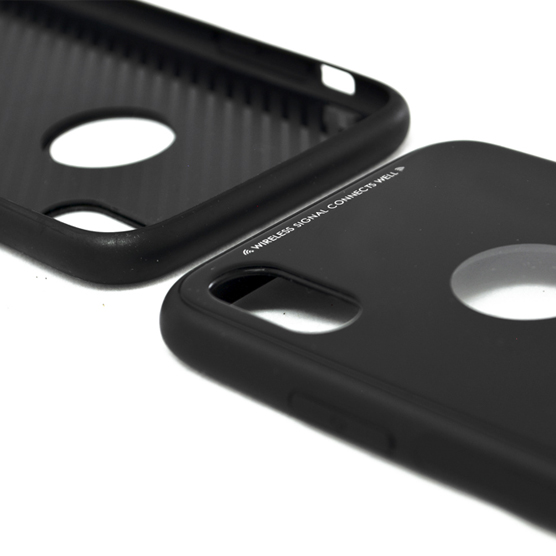 Ultra Thin 9h Hardness Tempered Glass Case for iPhone X
Model: Carcaza
Description
SLIM FIT PHONE CASE. This elegant and lightweight sleeve will keep the minimalist look of your iPhone X, not adding unnecessary bulk. SCRATCH RESISTANCE AND SHOCKPROOF Tempered Glass Back Cover, 9H hardness, Silicone Frame, Air Barrier Protection, and interiors of TPU.
ANTI FINGERPRINT, WATERPROOF AND SMUDGE RESISTANT as a result of an Oleophobic Coating topping the tempered glasses of the back cover and the screen protector.
PREMIUM JAPANESE ASAHI TEMPERED GLASS SCREEN PROTECTOR INCLUDED. Ultra Clear. Highly Responsive. Anti-Scratch (9H Hardness). 2.5 curved edge. Anti-Fingerprint.
Data sheet
RESISTANCE QUALITIES
Antischok and Anti-drop Protection Shell Case: Air Barrier Protection: The inside design of the cover provides an air chamber between the cover and the iPhone X, to absorb and dissipate the energy of the impacts.

FUNCTIONALITY QUALITIES
o Signal Through makes it free of obstacles, so your Wireless will connect perfectly
o Responsive button cover
o Obstruction-Free in the charging port, sound, camera and video outputs


HIGH QUALITY MATERIALS
We integrate premium materials with the best treatments of hardness, elasticity and resistance to create the perfect protective cover against collisions and abrasion.


---
WE INCLUDE 1 TEMPERED GLASS PROTECTOR
o Ultra-clear and High Definition due to the quality of tempered glass Asahi Japanese
o Easy Installation
o 2.5D curved edge to adhere perfectly to the screen
o Anti-Scratch 9H Hardness
o Oleophobic Coating protects against fingerprints, dust and smudges
o Ultra-thin, 0.3mm thickness assures full compatibility with touchscreen sensitivity