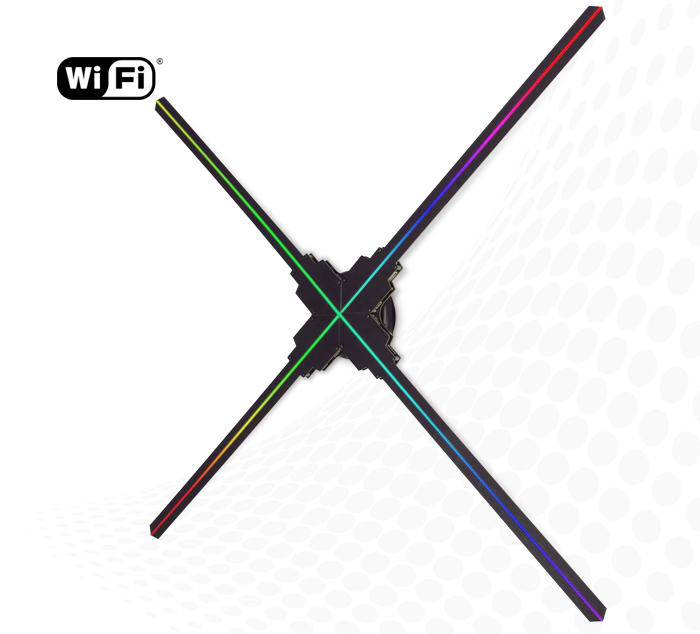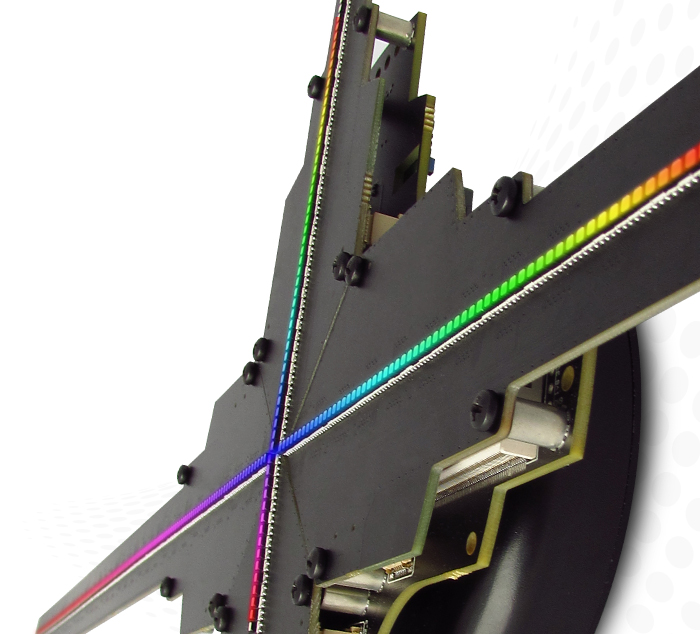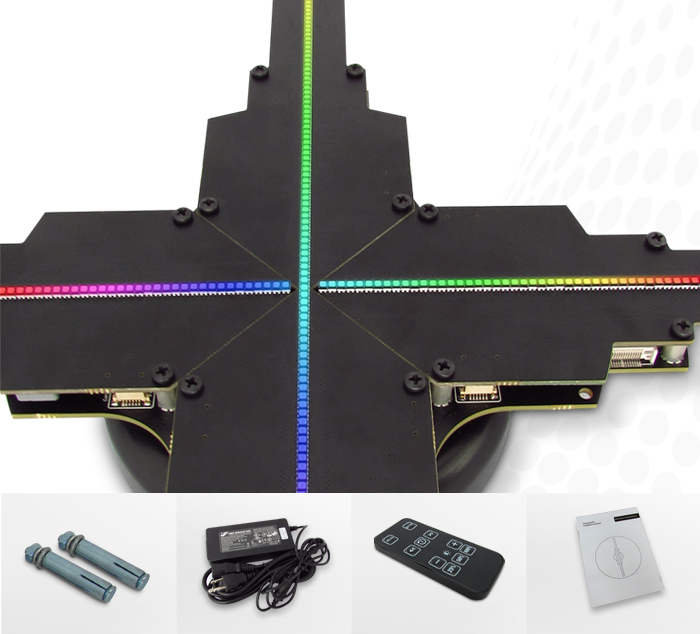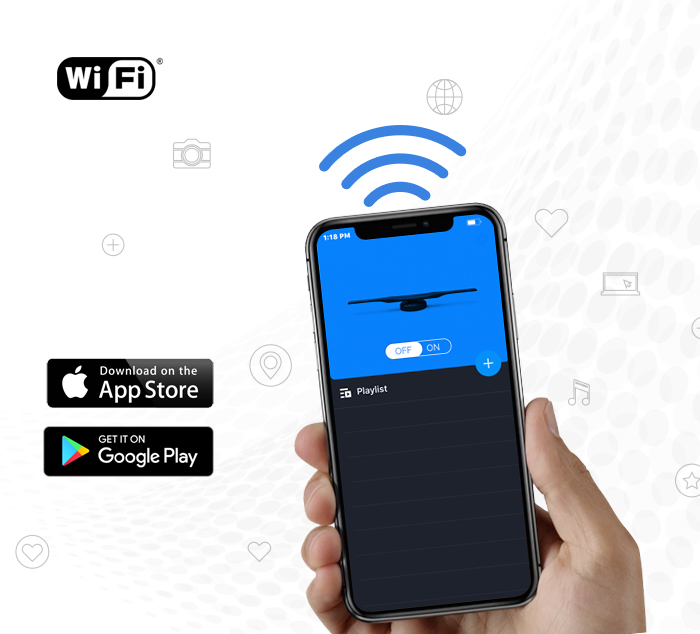 3D Hologram WIFI App Control Led Display Fan 98.5cms (38.7")
Model: BS5-100
Description
• Is a cutting-edge visual solution for create, manage, and show your 3D video content with holographic effect. A brand new advertising way for comercial activity, product display, logo show.

• Perfect tool to attract traffic to your brand catching eveyone's eye on businesses, retail stores, shopping centers, bars, casinos, etc,
"The 3D Hologram WIFI App Control Led Fan is the latest and most eye catching technological advancement that has entered the advertising world. It reproduces a 3D free floating image or video using the ultra-high density LED rotation tomography imaging to show 3D visual effects of the display device.
Data sheet
• Resolución 768 x 768 px ; Tamaño 38.7" - 98.5 cm ; Formato de soporte: jpg, jpeg, gif, mp4, avi, rmvb, mpeg y muchos otros. Es fácil de usar conecte el proyector 3D via WIFI y lo controla desde la aplicación de su celular o desde el control remoto.

• El proyector holográfico 3D WIFI se puede fijar fácilmente en una variedad de estructuras (hormigón/concreto, madera).Debe instalarse 7.0 pies o más en la pared por seguridad. Operación simple y fácil. • Resolución 768 x 768 px ; Tamaño 38.7" - 98.5 cm ; – Support Format JPG, JPEG, GIF, MP4, AVI, RMVB, MPEG and lot others. It is easy to change content you want to play: Connects the 3D led display via WIFI and control the display from App or control remote.

• 3D holographic fan display can be easily fixed on a variety of structuress (concrete – wooden). must be installed 7.0 feet or higher on the wall for safety. Simple and easy operation.


Uses
The 3D Hologram WIFI App control Led Fan create a high quality image so visually attractive that can bring numerous innovative advertising ideas into life. It is very easy to carry and to install. Suitable for shopping malls , airports, exhibitions, parties, bars and night clubs, concerts, restaurants, casinos, trade shows, retail shops, banks, fitness clubs, hospitals, etc.

Advantajes
Plug and Play : it does not involve complicated steps or preparations to effectively use the 3D display. br> Easy to install : just fixed on a variety of structuress (concrete – wooden).br> Visibility : the device image is visible from distance and visually appealing with high quality and effect.br> Weight : the device is approximately 1,3 KG . Well packaged and easily to transport.
---
Package Contents
1 WIFI Led fan
1 Acrylic protector
1 Power Adapter
1 Remote Control
1 SD Card
1 Wall mounting parts
2 Expansion Screws
6 Casquets
1 Warranty Police
1 English User Manual

Warranty
Xpectway offer a premium product made with highest quality components. We offer 1 year warranty from the purchase date"