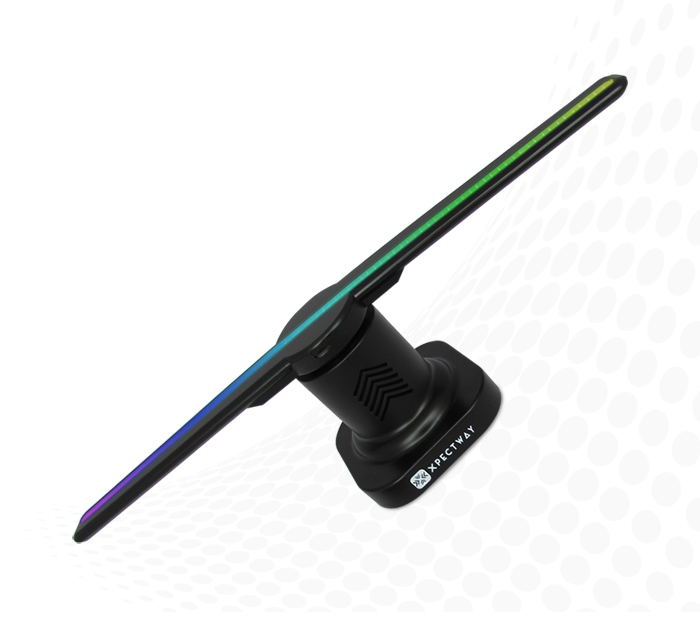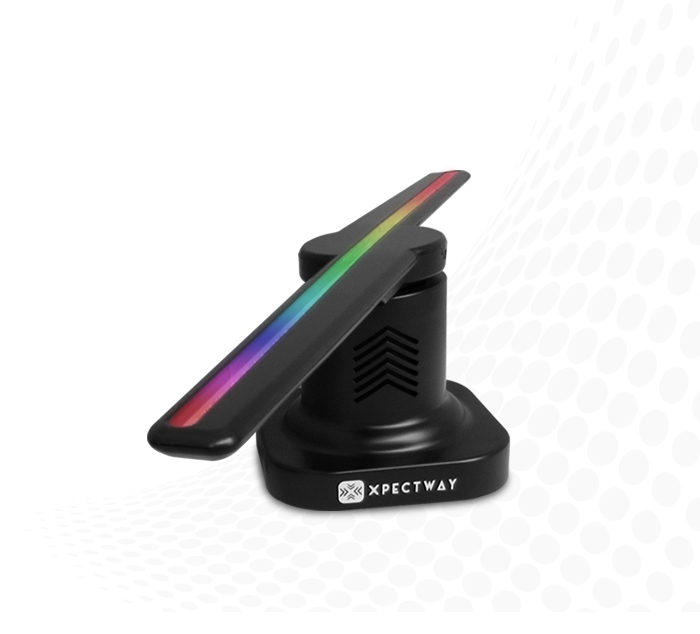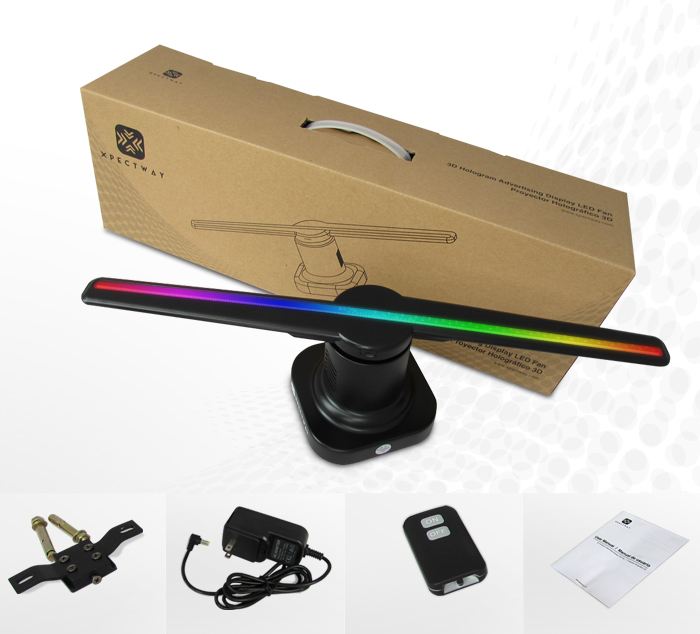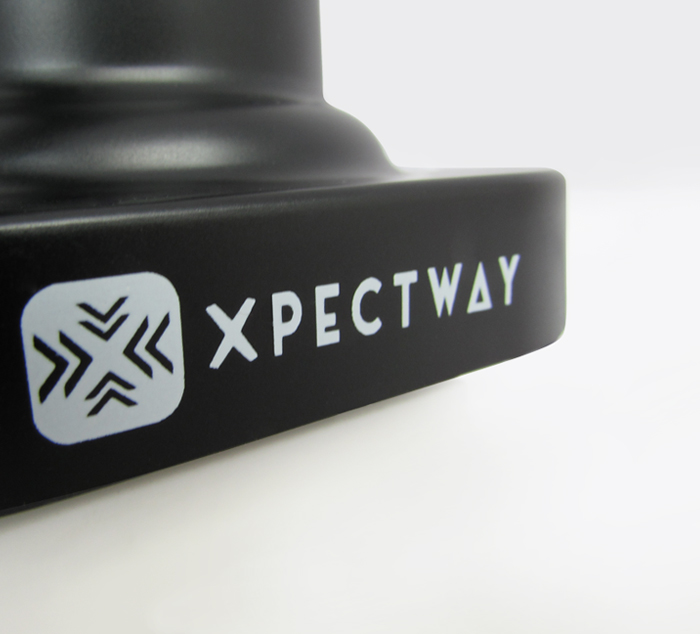 3D Hologram Advertising Led Display Fan
Model: X6L-42A
Description
• Is a cutting-edge visual solution for create, manage, and show your 3D video content with holographic effect. A brand new advertising way for comercial activity, product display, logo show.

• Perfect tool to attract traffic to your brand catching eveyone's eye on businesses, retail stores, shopping centers, bars, casinos, etc,
Data sheet
• Resolution 450x224 px – Size 17.1" - 43,5 cm – Support Format JPG, JPEG, GIF, MP4, AVI, RMVB, MPEG and lot others. It is easy to change content you want to play: edit content by computer and plug SD card in 3D fan to play.
• 3D holographic fan display can be easily fixed on a variety of structures (concrete – wooden). must be installed 7.0 feet or higher on the wall for safety. Simple and easy operation.
• Warranty : Xpectway offer a premium product made with highest quality components. We offer 1 year warranty from the purchase date
OPERATION INSTRUCTIONS


USES
The 3D Hologram Led Fan create a high quality image so visually attractive that can bring numerous innovative advertising ideas into life. It is very easy to carry and to install. Suitable for shopping malls , airports, exhibitions, parties, bars and night clubs, concerts, restaurants, casinos, trade shows, retail shops, banks, fitness clubs, hospitals, etc. ADVANTAGES
Easy to use: Simply create, convert and transfer your own visual material to your device's memory using the software provided.
Easy to install : just fixed on a variety of structuress (concrete – wooden).
Visibility : the device image is visible from distance and visually appealing with high quality and effect.
Weight : the device is approximately 1,5 KG . Well packaged and easily to transport.
---
Package Contents
1 Led fan
1 Power Adapter. In: 90-220v, Out: 12V, 3A (Max)
1 Infrared Remote Control
1 8GB SD Card
1 Wall mounting part
6 Screws
3 Wall Mounting Casquets
1 Warranty Police
1 English – Spanish User Manual